ERP Services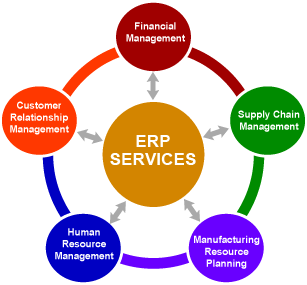 Enterprise Resource Planning (ERP) softwares are the backbone of the industry now a days. Everybody wants a software solution to handle its all departments of its enterprise. ERP software application can acts as main software system for all areas and has the capacity to make the most of efficiencies, and update the flow of information throughout an organization.
Gar's ERP services are geared to provide high quality implementations that help you to combine the advantages of the best practices in the software product while retaining those core and unique business processes that truly differentiate your organization. Gar's ERP integrates finance, manufacturing and distribution for process manufacturers, so you can manage your business in changing market conditions.
We have developed few ERPs like EDU Hawk, Health Trak, Sip & Dine and development on some other is going on. Our unique roducts Form Engine and ULS based internal operation make it more roubest and realiable system for processing forms in authenticated area.