SOFTWARE APPLICATION DEVELOPMENT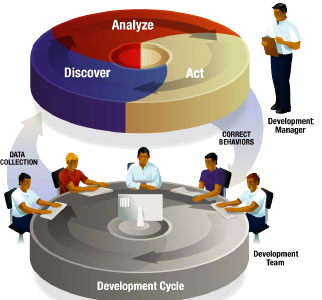 All business might look same from out side but internal difference of organization make it way of working different from others. So all organizations are not same, they have some specific requirements can't be fullfilled by standard industry solution. At Gars we took challanges for filling the fit gap in between your requirements and standard solution and Gars IT Consulting services comes into the picture.
Gars has predefined industry proven processes to ensure quality and timely deliverables of Software and Apllication Development projects.Hierarchical structure ensure the accountability and responsibility of individual in organisation and Agile methodoly with Scrum keep client interaction and engagement as well as ensure right direction of progress in software development. Kanban process keep team member motivated for high productivity. Rewarding environment keep software development progress in pace for in time project delivery.
Gars technical experts are specialed in several platform and technology. In House infrastruture with MAC, Linux, Windows plaform make team rich in hands-on experience which can help you to find out best technology and solution for you business requirements.
Choose Gars for your Software requirements and get benifit from industry experience and vision.