Testimonials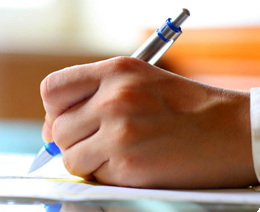 At Gar's Infotech we love to see happiness on faces of our clients. Team take the ownership of the project and work for its successful completion. All hardwork and efforts made by us to earn few good words from our clients. Project execution and delivered quality improves until it compel our clients to write for us. Read here what some of our happy clients say's about us. We are willing to add more and more happy hearted words here and keep our hardwork and commitments for the same.
We are very pleased to provide this testimonial for Gars Infotech Team for their work on developing a not so simple website which required multiple databases and functionalities for 6 different user types with unique features for each type. Though there were some delays due to technical issues and complexities but the project was completed with 100% satisfaction. We are also pleased with the friendly, cooperative and understanding attitude the Gars Team demonstrated throughout the project development phase. It is worth mentioning that the Gars Team was very accommodating of our changing requirement during the project. We sincerely wish them all the very best in future and do not hesitate to recommend them to anyone who is looking for complex work with good quality at reasonable prices.

Regards,
Praveen Goyal
General Manager
McKkr's Pty Ltd
MMEA (Member of Migration and Education Alliance of Australia)
It has been a great experience with the team at Gar's Infotech. Right from the project scope till the minute details to be focused upon, the team has always helped us out. The team not only sticks to the laid out plan but also comes up with the creative inputs to make it better. Timely delivery, consistent quality and work beyond customer's expectations, are few key points of this team that we have observed.we would like to work with Gar's team for our upcoming projects.
-Manjuli Agarwal
ComikVocab.com
Its 6 Year long relationship with Gars Team. They come up as life saver when I need them most. Strong skills set of team always help us in complex projects. The team has had high availability throughout the years which has made them a very valuable asset to the company and the product. They follow all our internal processes for developing software and know them better than some of our employees. They have good project management skills to manage and track very large and complex projects.
-Shubhankar Dey
IndusWebi Technologies Pvt. Ltd.