Business Intelligence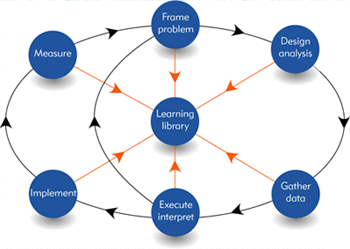 Gars Business Intelligence (BI) services address the fundamental challenge of any business and eliminating the loop between business planning and execution at Gars Business Intelligence Group Lab (GBIG). Studies indicate that over 85% of BI implementations fail to meet the actual objectives. Gars and GBIG partner with our customers to advice, build and co-manage an effective BI implementation strategy coupled with a sustainable execution model.

Gars Business Intelligence Group (GBIG) is empowered with latest tools and technology for result oriented execution of industry BI needs.

From the first step: To develop a definitive picture of what you want the BI to deliver.
Till: benefit of great business intelligence implementation and maintenance.

GBIG work with in-house developer, or work as consultant to execute your project , you will be updated with a general understanding of reporting so you will be able to communicate your goals and requirements effectively.

If already sort of use business intelligence GBIG can help you improve it for maximize your benefits. Most companies gain benefit from the tiniest amount of BI, which exists by default within their business software process analytics.

Here at GBIG we consider data as hidden treasure. We believe that wealth is deep-down some where in database need to be recognize and extracted. With small information your business can save huge money.
GBIG consider few distinct categories of report styles, and the type of report you choose will determine how successfully the report will meet its objective. There are no hard and fast rules, and reports can be a tailored to your specific requirements:
Detail Reports, Summary Reports, Drill-down Reports, Dashboards

The software used to create Business Intelligence reports is capable of producing any variation of date ranges imaginable, so some thought is required to take maximum advantage of all these possibilities. A GBIG consultant will provide guidance and suggest viable options.
Please contact GBIG for Business Intelligence Related Queries.